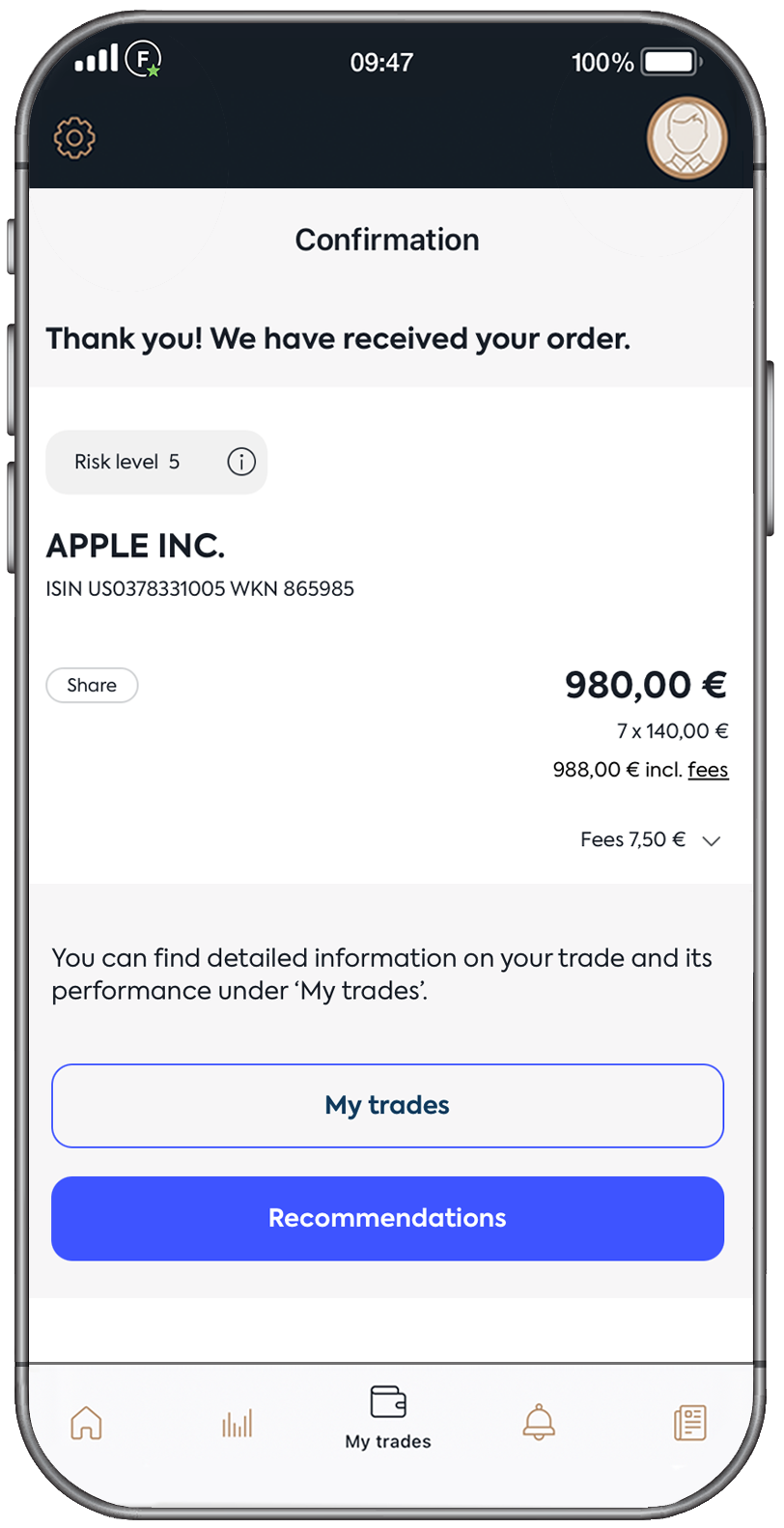 INVEST OR LOSE
Don't put money aside you can invest

Successful asset accumulation does not work via your usual deposit account. The pressure on savers and traditional banks to invest is rising due to inflation and negative interest rates.
Year after year, your money becomes less.
Today, you need to invest directly in stocks and other securities for any diversified strategy to grow your wealth – this is the only way to create an effective asset accumulation.
Your advantages with MyBroker
Trade all important asset classes

Trade at fair prices on all major stock exchanges worldwide

Transparent conditions via our renowned banking partners

No hidden costs, no reimbursement of trading venues

Account and custody account management is free of charge

German deposit insurance

Your money remains in your own account, with authorized banks in Germany
With MyBroker a product of Follow MyMoney you can invest your money widely in assets of your choice and participate in the growth of the markets.
No matter whether you mirror an index or track an industry via an ETF, buy targeted shares of successful companies or invest in the new, recently rapidly expanding crypto market.
You define your own mix of investment – or you may leave the decision to our professionals and follow the recommendations of selected stock market experts.
More information about our Star Traders can be found at MyTrader. Build your wealth strategically. With your personal investment mix and the combination of all products at Follow MyMoney.
OUR PARTNER BANKS