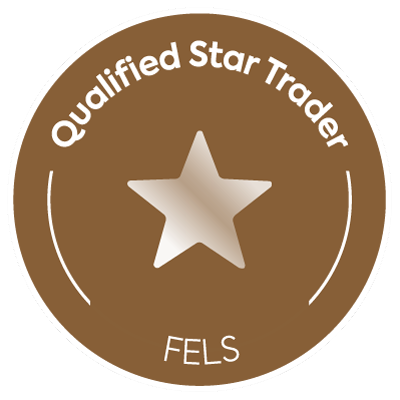 OUR QUALITY GUARANTEE
For your successful investment.
With the Follow MyTrader trading app, you trade exclusively with professional traders who have decades of proven success and pursue a solid strategy. Because as we know, it takes more than a quick hot tip to achieve long-term investment success!
THE BASIS: STRATEGY AND RULES
Systematic trading strategies for systematic success.
When selecting our Star Traders, we focus in particular on their discipline in preparing and following their own trading plan –combined with many years of experience for above-average successfulinvestment. We share the fundamental belief that successful trading is founded on systematic adherence to strict rules with Benjamin Graham, an influential American economist and investor, and co-founder of the Chartered Financial Analyst programme.
ON TOP: EXPERIENCE AND INDEPENDENCE
Many years of experience and maximum reliability.
In addition to a solid trading plan, each of our Star Traders has a wealth of experience in a specific area, has spent years on the trading floor or has built up their own trading company. The independence this has afforded the Star Traders goes hand in hand with their using their own assets – an additional mark of quality. With Follow MyTrader, each Star Trader also invests their own money in each trade.
OVERVIEW
The quality criteria for our Star Traders:
Proven trading success.

Rigorous adherence to own rules and strategy.

Professional risk management with many years of experience.

Independence from banks and businesses.

Use of personal assets for each trade.
NEWSLETTER
Subscribe to the Follow MyMoney newsletter and receive all current news and exciting insights around our new investing app and about your Star Traders and Star Investors.