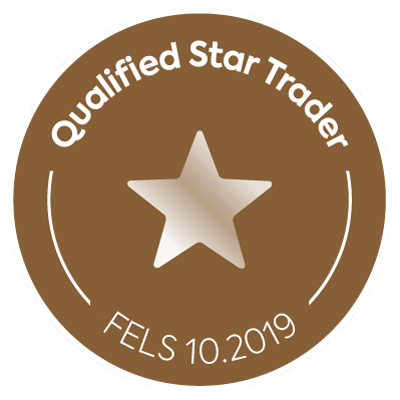 "Good traders aren't afraid of buying in a new high."
Tell us something about yourself as a trader.
I have more than 30 years of experience working in the derivatives market as a trader, market maker, independent broker and technical analyst. I am now a trader coach and seminar leader at Schlegel Trading.
What training do you have in finance, have you successfully obtained particular qualifications?
I am a qualified bank clerk and have completed various international vocational training courses in the area of derivatives.
What led you to become engaged in the capital markets?
After completing my bank training, I asked myself whether I wanted to carry on studying or actually apply what I had learned instead.
Why are you at Follow MyMoney?
Because the new trading app is a lot more exciting and more transparent than a market letter.
Your target return?
Always more than the Benchmark.
What particular recommendation would you give your followers?
Closeness is a handicap! Striking the right balance between being in the market and not too close to it is a challenge.
CHRISTIAN SCHLEGEL
"You also need a break from trading. I get this in the garden and by cooking." Trading in share-based derivatives which are at a turning or break point. None. Wherever shares dance to the tune of volatility. All stocks with a securities identification code. My many years of experience with derivatives and technical analysis.