STAR TRADER
Robert "Robby"
Baumann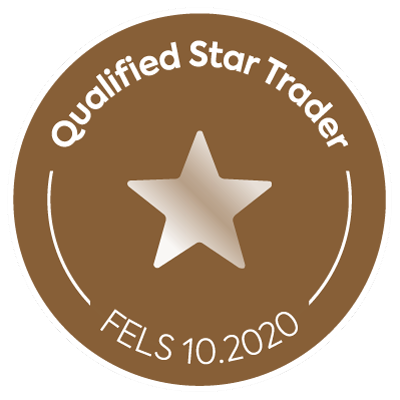 "Keep it simple – clear strategies for good performance."
Tell us something about yourself as a trader.
For over 25 years I have been trading privately in equities, funds and certificates; since 1998 my principle occupation has been that of fund manager. Even with crises on the stock market I have so much experience that I know how to exploit them.
What training do you have in finance, have you successfully obtained particular qualifications?
I am a state certified commercial assistant and financial services consultant (Chamber of Industry & Commerce examinations).
What led you to become engaged in the capital markets?
A stock-market game at school triggered my interest in the capital markets. When I was 14 years old I got books about the stock market and bought my first share in Moksel AG. After training as a state certified commercial assistant and financial-services consultant, in 1988 I started work as a freelance fund consultant. As an initiator I have set up an asset-managing equity fund of my own and offer my clients an opportunity to build up capital using my standardised fund-management system. I also work as a consultant and broker for pure equity-asset management for asset-holding clients.
Why are you at Follow MyMoney?
I want to persuade people to invest in equities, in order to build assets in a worthwhile way. Naturally I wish to reach more investors, and Follow MyMoney offers the ideal platform to gain investors in a cost-effective and transparent way.
What particular recommendation would you give your followers?
Don't lose your nerve even when times are rough on the stock market, since every storm passes. Exploit the opportunity to buy basically solid equities with a good concept more cheaply, and let your assets grow calmly.
ROBERT BAUMANN
"The initial spark which ignited my interest in trading was a stock-market game at school, plus the film Wall Street with Michael Douglas from 1987." Invest cyclically and anti-cyclically – purchase of equities on an upward trend or with good prospect of rebound. Equities in USA and Europe, focus on mid and large caps. Calculating and weighing risks, seizing the moment of opportunity even in times of crisis.