STAR TRADER
*1979/*1980
TradingBrothers
STAR TRADER
*1979/*1980
TradingBrothers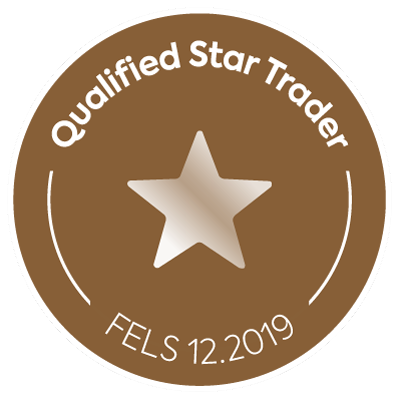 "Concentrating on what really matters – as much as is necessary, but as little as possible!"
STAR TRADER
*1979/*1980
TradingBrothers
Tell us something about yourself as a trader.
Arne Elsner: I get a real kick out of the stock market, and you never stop learning, even after years of experience. The financial market is exciting, I'm really fascinated by it. I like to make decisions quickly.
Falk Elsner: I would describe myself as follows: analytical, tenacious, target-oriented and focused.
What training do you have in finance, have you successfully obtained particular qualifications?
Arne Elsner: We are self-taught in many stock market areas. Nevertheless, we almost exclusively draw on the tried and tested concepts of successful traders and investors.
What led you to become engaged in the capital markets?
Falk Elsner: Our family aroused a deep-seated interest in the capital market in me.
Why are you at Follow MyMoney?
Arne Elsner: We have a vision of improving the share culture in Germany. We want to take other speculators by the hand and help them achieve stock market success!
Your target return?
Falk Elsner: Whatever the market has to offer. In general, we aim for 15–20 per cent per annum.
What particular recommendation would you give your followers?
Falk Elsner: When you do something, do it right! Arne Elsner: Time is the fairest commodity. Everyone has the same 24 hours a day.
TRADINGBROTHERS
"You can study as many books as you like. But when you find yourself standing in the ring – or on the trading floor – it's important to have an expert at your side!" Trend-following shares with hedging, medium- to long-term strategies. Sector rotation based on the principle of intermarket analysis. Systematic and clearly successful trading approach and steady, sound performance.