STAR TRADER
Christian Schoeppe
SchoeppeFX International Consulting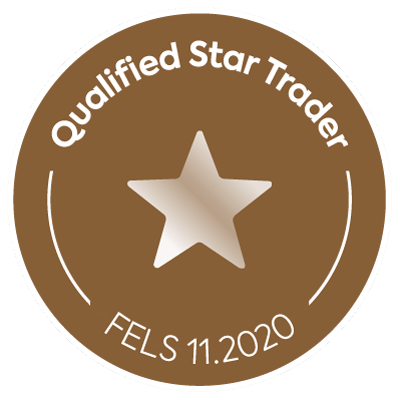 STAR TRADER
SchoeppeFX International Consulting
"The trend is your friend."
Download the new trading app now and follow Christian Schoeppe .
Tell us something about yourself as a trader.
I have decades-long experience to contribute as a bank and stock-market trader and as head of currency trading from asset management. With my own company SchoepperFX I advise traders and investors on strategy, technique, collaboration and risk management.
What training do you have in finance, have you successfully obtained particular qualifications?
I have the Chamber of Industry & Commerce Banker's Certificate, a degree in economics, and successfully passed the trader exam at the Frankfurt Stock Exchange.
What led you to become engaged in the capital markets?
Since my training in the trading department stock exchanges have fascinated me; I have actually visited many of them "live", including Frankfurt, New York, London, Hong Kong und Tokyo.
Why are you at Follow MyMoney?
Follow MyMoney is the first app by which private investors can follow the trading recommendations made by experienced and successful specialists – simply, mobilely, and even automatically. A concept of this kind moves the market forward, and so I am glad to be a part of it.
A sustainably stable investment performance above 10% a year, given a conservative risk management.
What particular recommendation would you give your followers?
"The trend is your friend." Trading systematically and consistently in accordance with trends and indicators of technical analysis bring sustainably stable returns, not only in the currency market.
"Since my time as a trainee banker in the stock-market department 25 years ago, trading has fascinated me and never let me go."
Medium to long-term trend-following model, taking risk and correlation into account.
Global currencies and selected commodities and indices.
Wide-ranging expertise and positive track record as dealer and manager over various stock-market crises.
OTHER STAR TRADER AT FOLLOW MYMONEY
Christian Schlegel

"Good traders aren't afraid of buying in a new high."

Christian Schoeppe

"The trend is your friend."

Marc Pötter

"Hope for the best and plan for the worst."

René Wolfram

"Keep it simple – clear strategies for good performance."

Robert Baumann

"Keep it simple – clear strategies for good performance."

TradingBrothers

"Concentrating on what really matters – as much as is necessary, but as little as possible!"

Walter Peters

"The market is always right!"
THE STAR QUALIFICATION
What makes our traders Star Traders?
Learn more about our quality criteria.