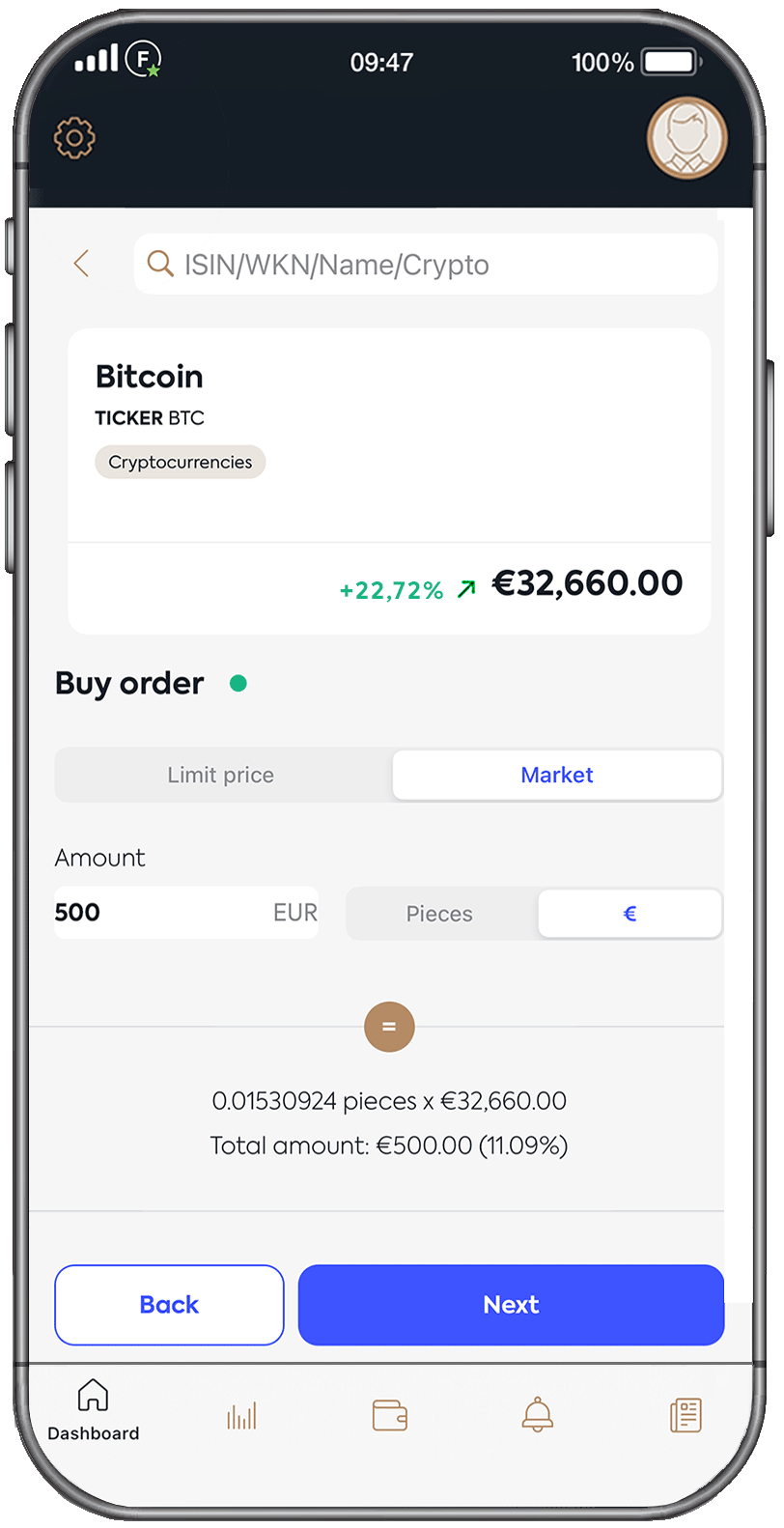 CRYPTO CURRENCY
SHORT NAME
Filecoin (FIL) is a blockchain project developed by Protocol Labs, which aims to create a blockchain-based system for data storage and exchange. Filecoin is comparable to well-known cloud applications such as "Google Drive", but based on blockchain technology. The data is not stored on central servers, but on the computers of voluntary users, who receive financial compensation for this. The advantage of the project is that users only pay a portion of the costs that they would have to pay at larger competitors. Flexibility also plays a major role, as customers only pay for the storage they actually use. More than 70 organizations are now cooperating with Filecoin.
CRYPTO TRADING ON FOLLOW MYMONEY
All this quickly, easily and clearly in one app. With exclusive access for private customers to prices also from OTC trading, which otherwise only professional investors can access.
Maximum security and your trust are our most important assets. In crypto trading, we work with two renowned partner banks based in Germany: Frankfurt-based Bankhaus Scheich for trading and Bankhaus von der Heydt, based in Munich, for custody.
You can trade crypto at Follow MyMoney commission-free and with favorable spreads, which start from as little as 0.25 percent, depending on the currency. For a crypto order in the amount of 250 euros, you would then only incur 63 cents in spread costs - and no other fees.