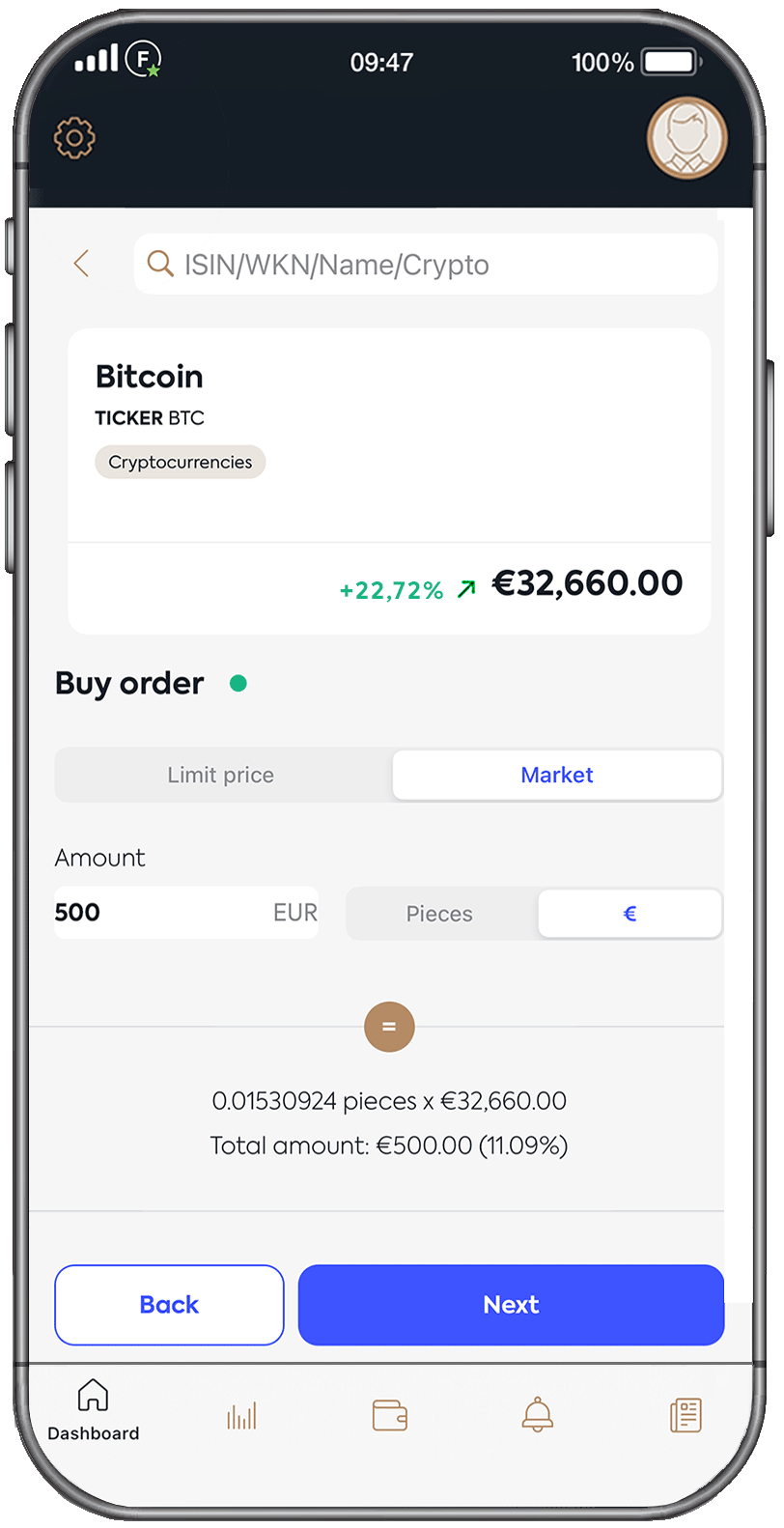 CRYPTO CURRENCY
SHORT NAME
Stellar (XLM) is a cryptocurrency that was created based on the protocol of Ripple Labs, but later split off. Released in 2014, Stellar is now one of the 30 largest cryptocurrencies in the world, despite its low price. The protocol is used to make micropayments, but also to exchange, store and transfer a wide variety of currencies. The goal is to make cross-border trading of assets cheaper.
CRYPTO TRADING ON FOLLOW MYMONEY
All this quickly, easily and clearly in one app. With exclusive access for private customers to prices also from OTC trading, which otherwise only professional investors can access.
Maximum security and your trust are our most important assets. In crypto trading, we work with two renowned partner banks based in Germany: Frankfurt-based Bankhaus Scheich for trading and Bankhaus von der Heydt, based in Munich, for custody.
You can trade crypto at Follow MyMoney commission-free and with favorable spreads, which start from as little as 0.25 percent, depending on the currency. For a crypto order in the amount of 250 euros, you would then only incur 63 cents in spread costs - and no other fees.